Get the message? How digital-first is reshaping marketing strategies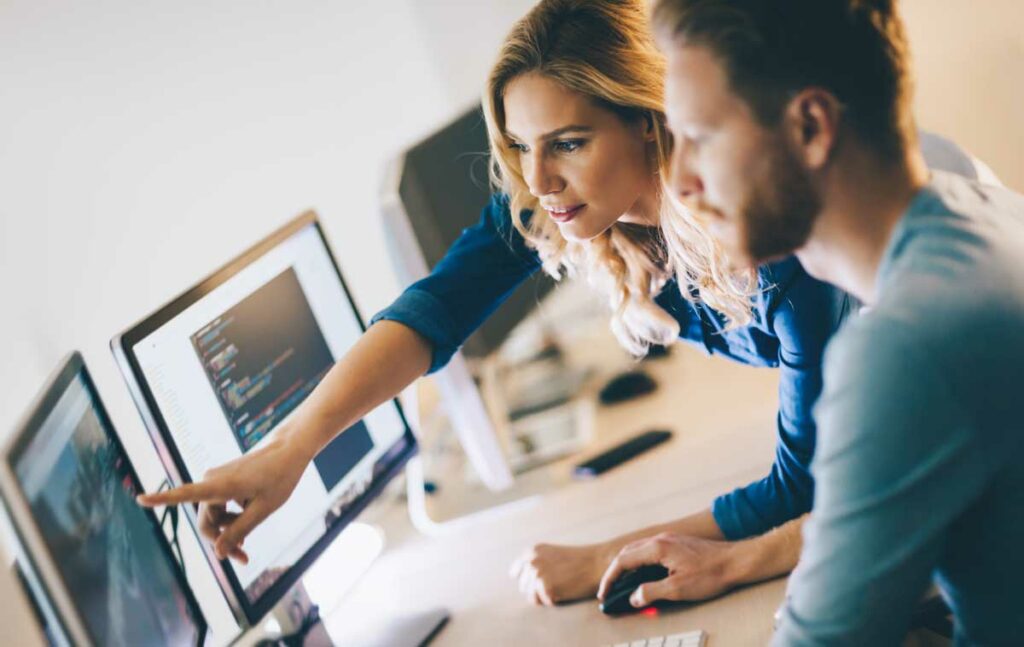 Rapidly shifting buying dynamics, fuelled by digital buying behaviour, is reshaping the strategic focus of marketing and sales organizations. Tech companies, successful in their search for growth, are responding to this development with appropriate urgency. To drive sales effectively Sales and Marketing Officers are now embracing digital-first go-to-market strategies.
Progressive sales and marketing organizations are responding to the new buying dynamics by implementing digital selling models with customer messaging that is strongly decision-maker centric. This is resulting in improved audience engagement and traction, higher response and conversion rates, increased marketing contribution to pipeline and revenue – and therefore greater sales productivity.
Making the cut – the first screening of potential vendors is done early and online
The digital age has changed the way that customers research and buy products and services. In the past, suppliers' sales representatives played the most central role when buyers were performing their purchasing activities. Today´s buyers, on the other hand, search for information digitally throughout the entire buying journey, predominantly from company homepages, as demonstrated in recent Gartner research.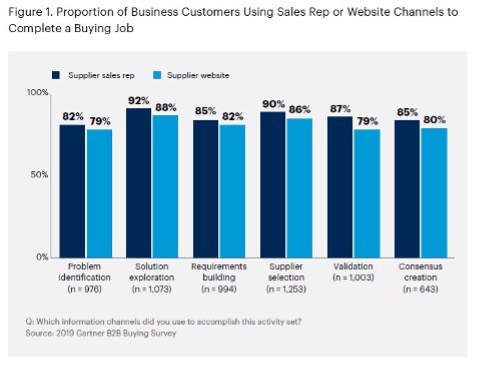 So, how do we increase the chances of surviving this first screening of potential suppliers that takes place so early in the buying journey? Of primary importance is that the customer messaging on homepages and other online channels are communicating relevant additional value in a comprehensible and coherent manner.
Tech companies seeking additional growth must realize that the company website plays a central role in driving customer engagement and revenues. Marketing and Sales Officers who fail to shift significant focus, resources, and political capital into creating rich digital experiences, risk distancing themselves from customers and thereby losing business.
Growth creating customer messaging encourages change and supports purchasing decisions
Research shows that buyers spend almost half of the buying process researching independently online without any interaction with suppliers. This new behaviour places increasingly high demands on the content of a supplier's customer messaging. However, many buyers are inclined to maintain the status quo if for no other reason than a lack of confidence in their own ability to create and fulfil change.
Successful suppliers find ways to both address customers' buying uncertainty and change uncertainty. This provides customers with the means for determining the key challenges and related solutions in combination with a framework for prioritizing competing considerations.
Research done by McKinsey shows that high quality customer messaging is seen as supportive and is highly valued by buyers. High quality customer messaging educates buyers when needed, uncovers possible solutions and helps buyers in their selection.
Customer Messaging valued by buyers:
Demonstrates knowledge and capacity to adapt solutions in line with customer requirements
Presents evidence of the promised quality and performance over time
Clarifies compatibility, "harmony", between systems and product solutions
Reduces the risk of unpleasant consequences after a purchasing decision
Clarifies company origin, ancestry, history, and regional connections
Supports self-learning
Reduces decision making complexity
To be successful online customer messaging must include all Key Decision Makers
The key to success with customer messaging is to include all relevant audiences. They may be champions, influencers, users, or ratifiers but if they're important and decisive in the buying journey then they must be taken into consideration when creating the customer messaging.
Many tech companies only target the CIO and the IT-office with their messaging. What they tend to forget is that when customers are evaluating and selecting tech-suppliers, it is often non-IT, non-tech-decision makers (usually department heads) who are heavily involved in the buying-process.
A CIO has a high level of IT 'know-how' and may struggle with shadow-IT, system integration, or resource issues, while a Department Head may focus on issues concerning efficient flow of business processes, compliance with ways of working, or the well-being of the personnel. One must keep in mind that for customer messaging to efficiently drive growth it has to target both these audiences and must be aligned with their vastly differing challenges and needs.
Acknowledgement of customers digital-first buying tendencies key to seeking growth
As B2B buying increasingly moves online, tech companies looking for growth must acknowledge customers' digital-first tendencies. If not, they will most certainly be outpaced by competitors delivering significant value through online customer messaging that engages customers with useful learning and discovery.
In a situation where buyers are transferring decisively from in-person channels to online alternatives, successful Tech Sales and Marketing Officers have realized that customer messaging is business critical and have shifted into digitally rich buyer enablement. By doing so they help customers manage the complexities of purchase decisions and successfully navigate the implications for their business.
Sources: Gartner, McKinsey, MCM Westfäliche Wilhelms-Universitet Germany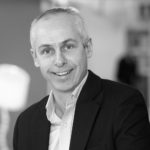 More News & Insights